Informatie over het album The Imperial van The Delines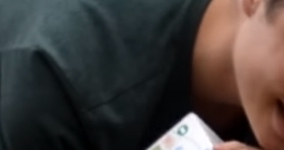 We presenteren het nieuwe album van The Delines getiteld The Imperial. Het album is uitgebracht op Woensdag 24 Februari 2021.
Dit is de lijst van de 9 liedjes waaruit het album bestaat. Jullie kunnen erop klikken om de vertaling en de tekst te zien.
Dit zijn enkele bekende nummers gezongen door The Delines. Tussen de haakjes staat de naam van het album:
Roll Back My Life
He Don't Burn for Me
Let's Be Us Again
Eddie & Polly
Where Are You Sonny?
Cheer Up Charley
That Old Haunted Place
Holly the Hustle
The Imperial
Sommige teksten en vertalingen van The Delines
Meest bekeken vertalingen deze week
Nieuwste albums toegevoegd