Informatie over het album Nature of Things van Subsonic Eye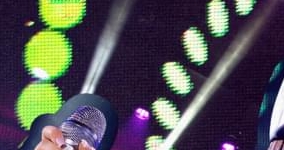 We presenteren het nieuwe album van Subsonic Eye getiteld Nature of Things. Het album is uitgebracht op Woensdag 24 Februari 2021.
Dit is de lijst van de 8 liedjes waaruit het album bestaat. Jullie kunnen erop klikken om de vertaling en de tekst te zien.
Hier is een lijstje met de liedjes die Subsonic Eye zou kunnen beslissen om te zingen, ook het album waaruit elk liedje afkomstig is, wordt weergegeven:
Spiral
Fruitcake
Consumer Blues
Unearth
Cabin Fever
Animinimism
Sommige teksten en vertalingen van Subsonic Eye
Meest bekeken vertalingen deze week
Nieuwste albums toegevoegd