Informatie over het album iCarly: Music From And Inspired By The Hit TV Show van Miranda Cosgrove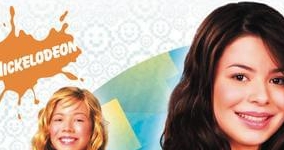 Miranda Cosgrove heeft eindelijk Donderdag 8 Juni 2023 zijn nieuwe album uitgebracht, genaamd iCarly: Music From And Inspired By The Hit TV Show.
De 29 liedjes waaruit het album bestaat, zijn de volgende:
Hier is een lijstje met de liedjes die Miranda Cosgrove zou kunnen beslissen om te zingen, ook het album waaruit elk liedje afkomstig is, wordt weergegeven:
Sam's Second Toe
We Hated Your Girlfriend
I'm Grown
Stay My Baby
Face In The Hall
Back To One
Headphones On
Freckles
Headphones Are Huge
Leave It All To Me (Jason Nevins Remix
Build-A-Bra
Gas Station Snacks
So Hot it hurts me
The Countdown
The New Way
Ten Things Boys Like
Move (Nickelodeon's Dance on Sunset Theme)
Girlfriend (Dr. Luke Remix)
I Like That Girl
Suckish Improv Game
Locked In The Closet
What's Next, Baby?
World's Fattest Priest
About You Now
Blueberry Belly Button
Let's Hear It for the Boy
Beautiful Girls
About me?
You Can't Do That!
Sommige teksten en vertalingen van Miranda Cosgrove
Meest bekeken vertalingen deze week
Nieuwste albums toegevoegd