Informatie over het album Grand Theft Auto Iv Soundtrack van Mobb Deep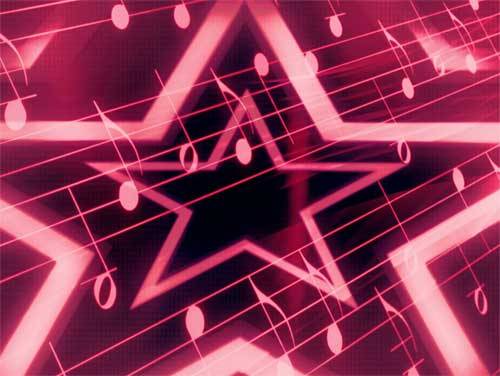 Dinsdag 29 April 2008 het nieuwe album van Mobb Deep is uitgebracht, het is genaamd Grand Theft Auto Iv Soundtrack.
Mobb Deep-leden Havoc en Prodigy vertegenwoordigen de Queensbridge-projecten in de wijk Queens, New York. Hun stijl is erg duister, maar Havoc's sinistere producties samen met de scherpe lyriek van Prodigy op hun tweede album The Infamous en de eerste single 'Shook Ones Pt. II' zetten de Mobb op de kaart en hielpen de hardcore New Yorkse hiphop terug te brengen in op de voorgrond en beïnvloedt tegelijkertijd de hiphopscene in Frankrijk. Hun twee vervolgalbums, Hell on Earth (1996) en Murda Muzik (1999), hielpen hun status in het rapspel verder te verstevigen toen ze gouden en platina platen ontvingen. We willen enkele van zijn andere albums herinneren die hieraan voorafgingen:
The Infamous
/
The Infamous Mobb Deep
/
Infamy
/
Soul in the Hole (Original Music From and Inspired by the Motion Picture)
/
Hell On Earth
/
Blood Money
.
Dit is de lijst van de 163 liedjes waaruit het album bestaat. Jullie kunnen erop klikken om de vertaling en de tekst te zien.
Dit zijn enkele bekende nummers gezongen door Mobb Deep. Tussen de haakjes staat de naam van het album:
Wrap It Up by Whitey
Who's Gonna Take the Weight? by Gang Starr
Hangin' On A String
Supa Star by Group Home
Salió El Sol by Don Omar
No Sex for Ben by The Rapture
I Wanna Be Your Dog by The Stooges
Golden by Jill Scott
Evil Woman by Electric Light Orchestra
Pony by Ginuwine
Dirty New Yorker by Mobb Deep
Get It Shawty by Lloyd
Because of You by Ne-Yo
Telltale by Killing Time
Truth don die by Femi Kuti
Chase Dem by Stephen Marley
It's Yours by T La Rock & Jazzy Jay
Brain leech by Alex Gopher
It's the Limit by Cro-Mags
I Got It Made by Special Ed
Jailbreak by Thin Lizzy
C.o.d.
Pimper's Paradise by Bob Marley & The Wailers
Badder den dem by Burro Banton
Sneakin' in the Back by Tom Scott and The L.A. Express
Walk The Night by Skatt Brothers
War Is Necessary by Nas
All About Weed by Chuck Fenda
Youth Dem Cold by Richie Spice
Right Brigade by Bad Brains
Inside My Love by Minnie Riperton
Brrrt by Bunji Garlin
Inside The Cage by Juliette And The Licks
Take It With A Kiss by The Pistolas
Remote Viewing by Tangerine Dream
Z Twig by Aphex Twin
Wake Up And Live
Just Be Good To Me by The S.O.S. Band
Blow Ya Mind Remix by Styles P
Testarossa Autodrive by Kavinsky
All For One by Brand Nubian
Turn You Inside-Out by R.E.M.
A Day in the Life by Murphy's Law
So Much Trouble in the World by Bob Marley & The Wailers
Wet 'Em Up by Tru Life
Pónmela by Voltio
Call Pon Dem by Chezidek
Galaxy by War
Rebel Music
Remedy by The Black Crowes
Who is he and what is he to you by Creative Source
Zombie by Fela Kuti
Stratus by Billy Cobham
A Rainbow In Curved Air by Terry Riley
Home Is Where the Hatred Is
No Fraid A by Munga
1979 by The Smashing Pumpkins
Rat Race by Bob Marley & The Wailers
It's Only Love Doing Its Thing by Barry White
Thug by ZZ Top
Her Strut by Bob Seger
Holy Thursday by David Axelrod
Sexy Movimiento by Wisin & Yandel
Burning Love Breakdown by Peter Brown
Street Kids by Elton John
The Oh of Pleasure by Ray Lynch
Satisfy My Soul by Bob Marley & The Wailers
One Horse Race by Tom Vek
Give the People What They Want by The O'Jays
Stick'm by Red Cafe
Ven Bailalo by Angel y Khriz
New York Groove by Hello
Giant Steps by John Coltrane
Knucklehead by Grover Washington Jr.
We Celebrate by Ghostface Killah
The Seeker by The Who
Impacto by Daddy Yankee
Король Ринга
Straight On by Heart
Injustice System by Sick of It All
April in Paris by Count Basie
Footsteps in the Dark by The Isley Brothers
Dominion / Mother Russia by The Sisters of Mercy
What's The Problem by Styles P
Fascination by David Bowie
Pruit Igoe by Philip Glass
Arm in arm
You by Raheem DeVaughn
Criticize by Alexander O'Neal
Get On Up And Do It Again by Suzy Q
Stylin' On You by Papoose
Bump n' Grind by R. Kelly
Church Heathen by Shaggy
Top Billin' by Audio Two
Bullet Proof Skin by Bounty Killer
Rocky Mountain Way by Joe Walsh
Daylight by RAMP
Strange Times by The Black Keys
Turn to red by Killing Joke
Nickname by Quadir Lateef
Sorrow Tears and Blood by Fela Kuti
Siente El Boom Remix by Tito El Bambino
St. Thomas by Sonny Rollins
Vagabond by Greenskeepers
Let Your Body Learn by Nitzer Ebb
Goodbye Horses by Q Lazzarus
Sleep Is Impossible by Deluka
Freek'n You by Jodeci
Maldades by Héctor "El Father"
Dancer / Bailarina by Gino Soccio
The Edge by David McCallum
Make It Happen by Playgroup
Live At The Barbeque by Main Source
Underwater by Harry Thumann
Tits & acid - oscillation remix by Simian Mobile Disco
Where's My Money by Busta Rhymes
In My Bed
Go Stetsa I by Stetsasonic
Optimo by Liquid Liquid
Let's Get Lost by Chet Baker
D. Original by Jeru The Damaja
Cha Cha Cha by MC Lyte
The teacher by Ralph myerz and the jack herren band
Back To Back by Underdog
Moanin' by Art Blakey & The Jazz Messengers
Wild Dances by Ruslana
Hip Hop
Anybody Can Get It by Uncle Murda
Night and day by Charlie Parker
Waters of Nazareth by Justice
Take the 'A' Train by Duke Ellington
Last Night by Mavado
Move by Miles Davis
Just Can't Hate Enough by Sheer Terror
The Devil In Us by Black Devil Disco Club
Вторжение
Oxygene 4 - live in gdansk by Jean-Michel Jarre
Yadnus by !!! 
Heaven and Hell by Black Sabbath
& Down by Boys Noize
Cry by Godley & Creme
Victim in Pain by Agnostic Front
Real Mckoy With A Full Clip by Mavado
Mayday by UNKLE
Top Down by Swizz Beatz
The Crackhouse by Fat Joe
One Vision by Queen
Price On Your Head by Johnny Polygon
Getaway Driver by Maino
Have You Ever Loved Somebody by Freddie Jackson
Get Innocuous! by LCD Soundsystem
Stand Up Jamrock by Damian Marley
РЭП
Raging In The Plague Age by Les Savy Fav
We informeren u ook over de komende concerten van Mobb Deep:
Sommige teksten en vertalingen van Mobb Deep
Meest bekeken vertalingen deze week
Nieuwste albums toegevoegd